Wood Balls and solid hardwood split Half-Balls.
Many sizes of wood balls to choose from
Smooth full round wooden balls made with quality hardwood. Wood balls from 1/4 inch to 3 inches in diameter, at wholesale prices. Ready for your wood craft project!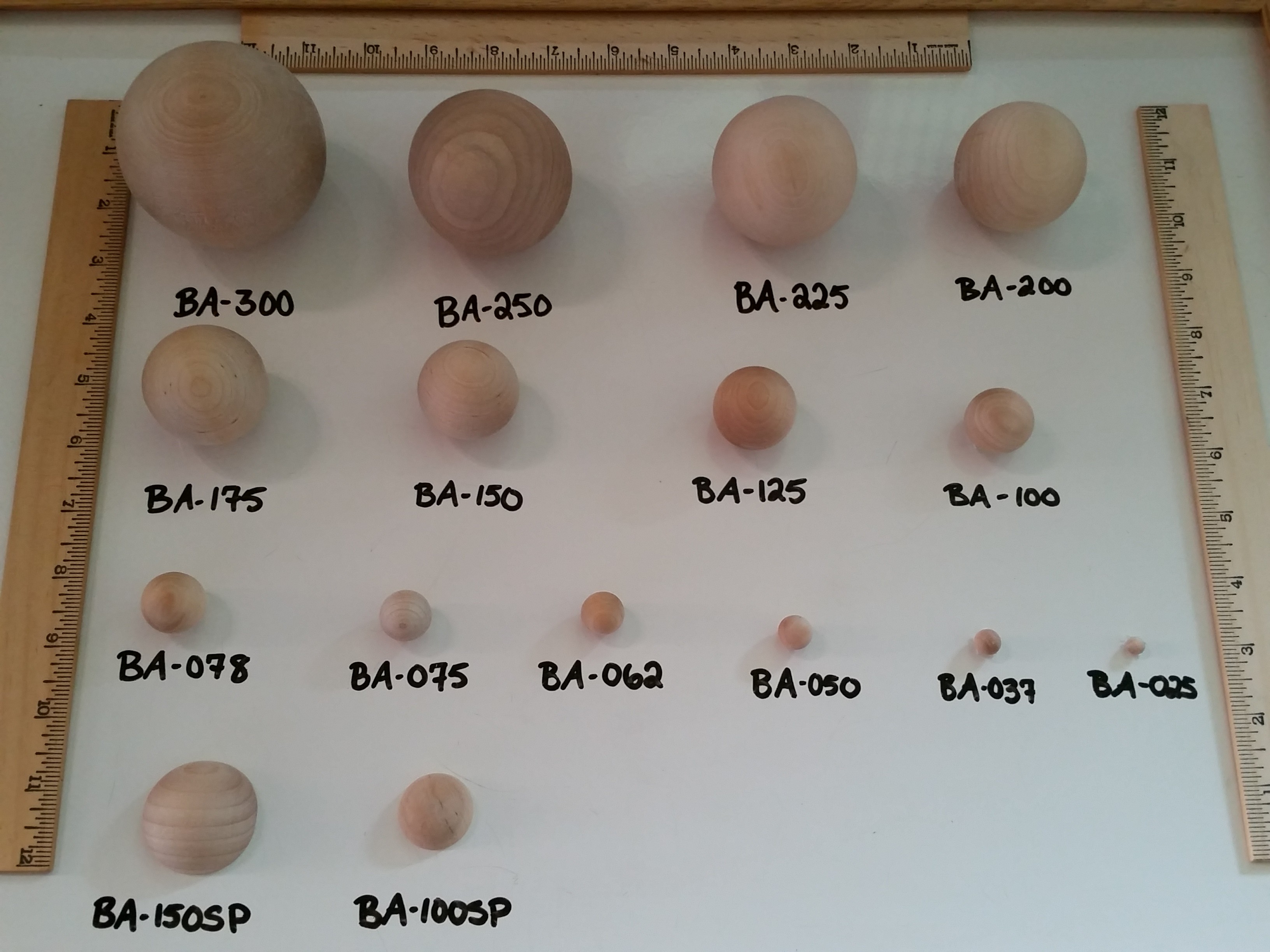 Searching for wooden discs, wooden rings, wood blocks or beads? Check out our amazing selection of woodcraft supplies.