Small Box and Cabinet Craft Hinges
Box Hinges, Prong & Clasp Hinges, Butt Hinges. Many sizes to choose from, and several finishes.
Stock up on great quality, USA Made hinges for your woodcraft projects. We offer wholesale pricing - but anyone can buy craft hinges from Bear Woods Supply.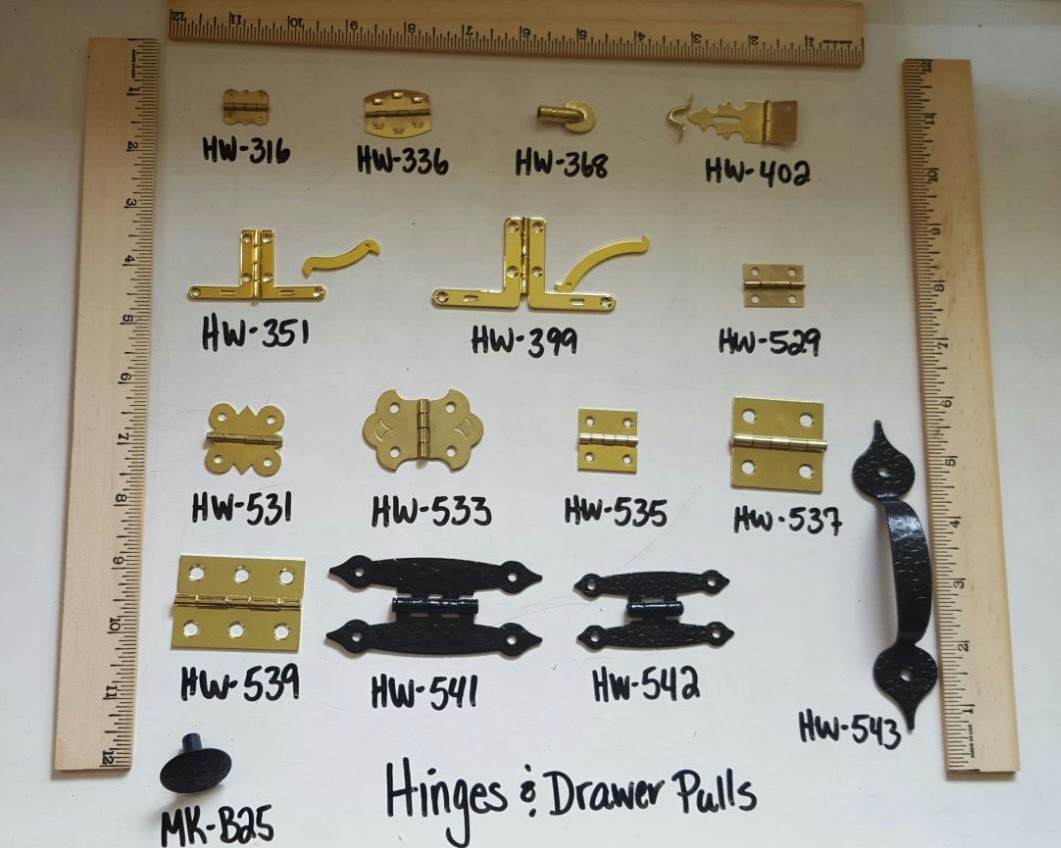 Jump to Hammercraft Hinges and Drawer Pulls
Don't forget to stock up on screws - flat head, round head and pan head screws at wholesale prices.
| | |
| --- | --- |
| Hinge Types | Size Ranges |
| Prong Hasp & Clatch | 7/8" X 3/4" up to 1-1/8" X 7/8" |
| Butt Hinges | 5/8" X 3/4" up to 1-1/4" X 1" |
| Butterfly Hinges | 1-3-16" X 1-1/4" up to 1-1/2" X 1-1/4" |
| Box Hinges | 1" X 3/4" up to 1-1/2" X 1-1/4" |
| Hammercraft | 1-3/16" X 2-9/16" up to 1-29/64 X 3-27/64" |
| Quadrant Box hinge | 1-1/4" X 1-1/4" up to 1-5/8" X 1-5/8" |
| Barbed Hinge | 7/8" X 1-1/8" |
| Hasp Hinge | 3/4" X 1-7/8" |
| Mini Brass Hinge | 7mm X 15mm (9/16" x 9/16") |
| Ornamental Hinge | 3/4" X 5/8" |