Made in the USA Wood Furniture Spindles
Wholesale prices on a large selection of Wood Furniture Spindles in Birch, Maple, Poplar, Cherry and Walnut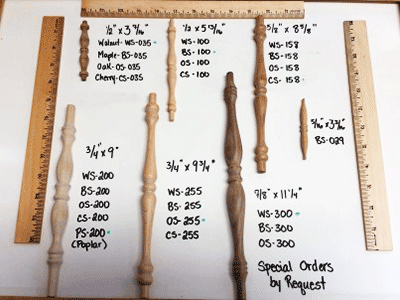 Count on great quality USA Made wood spindles from Bear Woods - our customers love our spindles product and keep returning.
Bear Woods customers come to us for quality spindles to use when making furniture, doll beds, cradles and more. These are smooth, and well turned oak, cherry, maple and walnut spindles up to 11-1/4 inches long.
***Special Requests Welcome for High Volume Purchases of Hardwood Spindles.