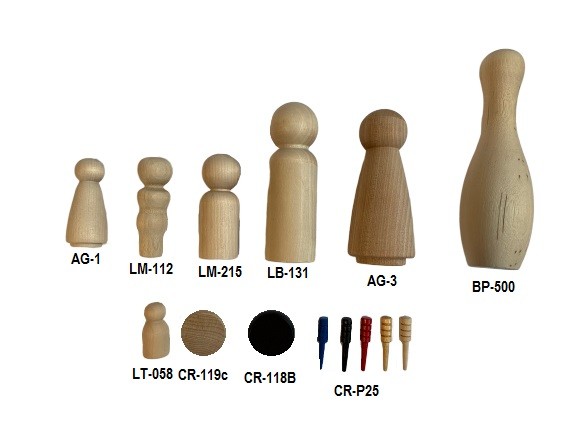 These wood game pieces - checkers, cribbage pegs, pawns, and crokinole checkers are guaranteed to be of high quality, well finished, and at great prices - from Bear Woods Supply!
Choose from a selection of unfinished checkers, clear varnish, or painted game pieces.
Browse below for our game plans too!
Fantastic quality! Fantastic Prices!