Buy Top Quality Clock Movements
Shop Over 100 Clock Inserts
Clock Hands Up To 18" Long
Trust Bear Woods for Premium Clock Parts to Make or Repair Clocks. Most are USA Made. Unbeatable Quality and Prices. Over 150 Sizes and Styles of Clock Inserts. Dozens of types of clock motors. Over 150 Sizes and Styles of Clock Hands
Choose from Pendulum Clock Mechanisms, Westminster Chime Clockworks, Clock Inserts and Weather Instruments. We also have a wide selection of Clock Dials and Clock Hands.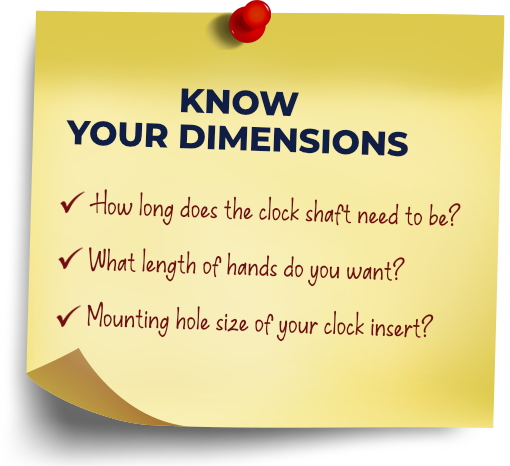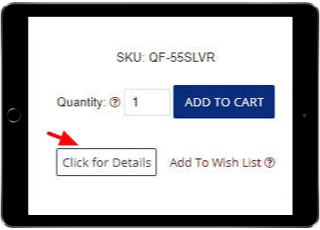 When choosing Clock Parts, be sure to "Click for Details" to Learn Key Measurements, and to see complementary items.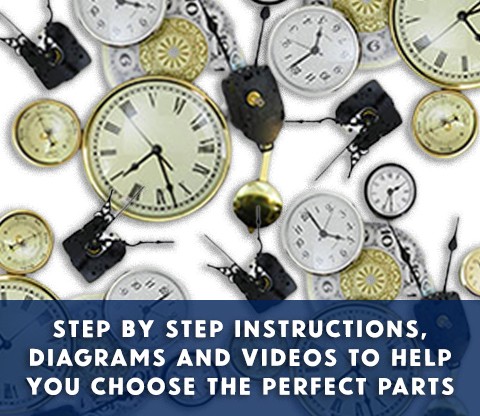 Guaranteed low prices - whether you need 1 replacement clock motor or 100 sets of clock movements and hands. Join thousands who trust us for quality clock parts each month -- See reviews product by product as you shop. We love serving schools, small and medium-sized businesses - all customers are welcome! Want to set-up an account?
Contact us and we'll do our best.