Clock Movements, Clock Inserts / Fit-ups, Clock Dials
Clock parts at best prices online. Shop online for quality clock movements, clock inserts, and clock dials - great selection and value.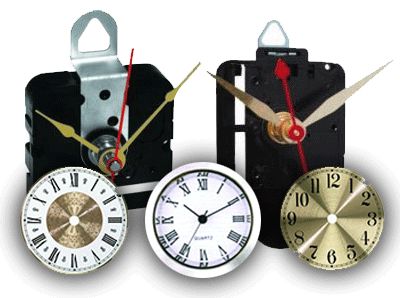 We carry only high quality mini quartz clock movements, pendulum clock movements, Westminster Chime clock movements, clock inserts and fit-ups, plus clock-insert-style picture frames. We also have a wide selection of clock dials and clock hands.
Wholesale prices - whether you need 1 or 1,000 we are your best choice for quality clock parts.
Click the links or pictures below to find the Clock Parts you are looking for.