Wooden Craft Shapes - Scoops, Honey Dippers, Salt & Pepper Shakers, Napkin Rings!
Browse these great shapes and kitchen accessories! All are very well made base shapes for your wood crafts.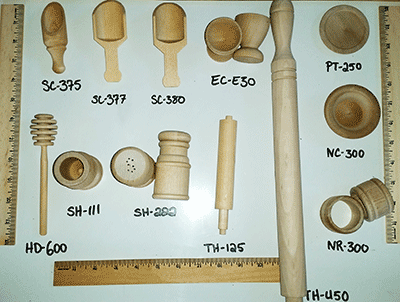 Wooden Salt & Pepper Shakers
Colonial Style Napkin Rings
Wooden Bowls and Plates
Towel Holders


Plus Very Poplular

Wooden Scoops
Honey Dippers
Egg Cups
* Quantity Pricing Available. Follow link for details.