Wood Candle Cups, Candle Holders, Candle Sticks and Brass Plated Candle Inserts
Beautifully turned hardwood candle cups and candle sticks. Smooth and ready to finish.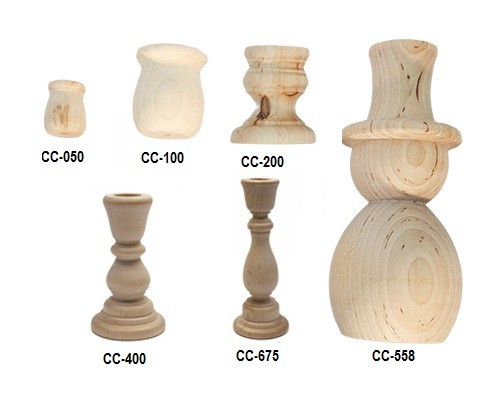 Shop Bear Woods for great selection and quality on woodcraft candle cups and candlesticks!
These popular wooden candle cups are used with Christmas crafts, with our wooden people, as stands for trays, and more. Finely sanded, these unfinished candle cups and candlesticks are ready to be painted or stained to suit your project.