DIY Clock Dials Round and Square - 4" to 8"
Buy Clock Dials at Incredible Prices. Always in Stock!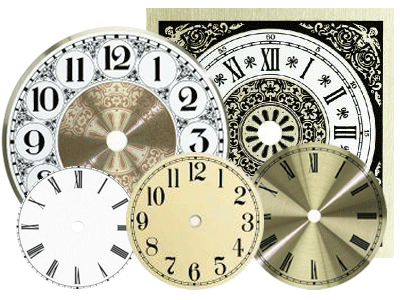 Scroll below for a selection of premium and economy clock dials - they are arranged from smallest to largest.
Need a custom clock dial? For orders of 100 pieces or more at a time, we can do custom clock dials.
Round Metal Clock Dials. Made of spun aluminum each dial is less than 1/16" thick.
Printed with epoxy based inks then baked to produce a long lasting finish.
All of our metal clock dials have a protective plastic coating.
Square Metal Clock dials that are embossed have raised corners, centers and numbers.
Pro Tips: When choosing hands, the length of the minute hand should be about the same or just slightly less than half of the time ring diameter.
Remember to remove the protective plastic coating from the faces before using.
Ivory Arabic Metal Dial 7"
Awesome -- 04/03/2017 The part came as described and was better than I thought.-- Mary Busick
Fancy Arabic Metal Dial 6"
Will be ordering more -- 10/23/2013 Excellent quality. I was very happy with this and will be ordering more in the future-- Tim Fisher
Ivory Arabic Metal Dial 7"
Excellent Quality -- 11/24/2016 No bends or scratches, well marked with crisp edges-- Glenn Bowles
Gold Arabic Metal Clock Dials 4-1/2"
5 Stars -- 10/26/2017 Just what I needed to complete my daughter's Christmas present.-- Bill Boudreau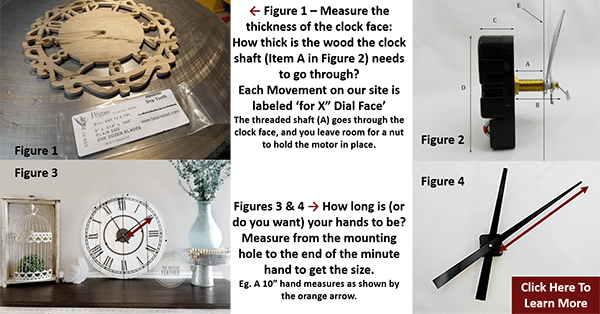 *
Check out some other popular items!