Unfinished Wooden Beads - Round, Barrel, Oval
Smooth, well sanded, and ready for your wood bead craft projects.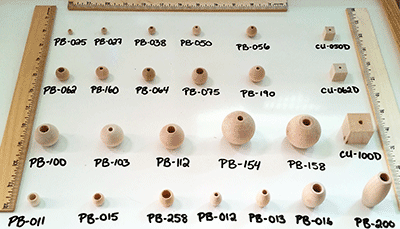 Choose from oval beads, barrel beads, round wooden beads and doll head beads.
Great prices, incredible selection, excellent quality wood beads.
Shop with confidence at Bear Woods Supply for wooden beads for crafting and classroom projects. All our wooden beads are smooth and well made, with accurate dimensions.