Miniature Wooden Flower Pots & Pails
Smooth hardwood flower pots, ready to finish. Well made and ready to paint or add to your wood craft project. Plus Split Flower pots for your crafts.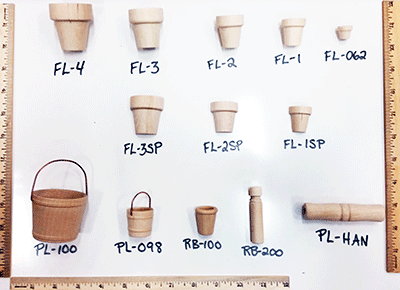 Needle boxes
Wood thimbles
Wood Pails with handles
Wooden Bucket Handles
* Quantity Pricing Available. Follow link for details.