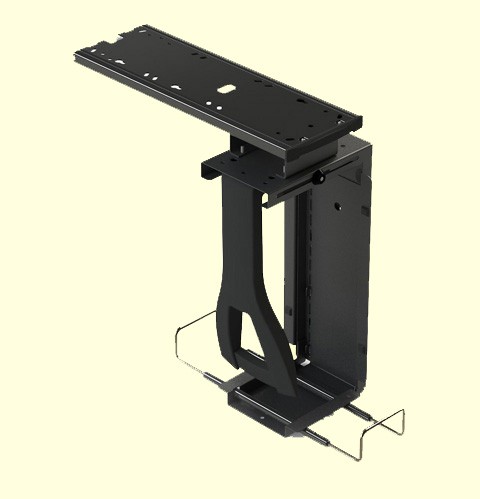 Ergonomic CPU Holders
Compx ErgonomX ergonomic CPU holders store your computer under your desk and off the floor. Available in standard or locking models, the 7300 series CPU holders have increased stability and clamping force, with the option to store on a plastic glide or ball bearing track. Heavy duty made in Canada.

Large Quantity Quotations our Specialty
Call us for new office installations or to update your old hardware with the best in ergonomic design and comfort. Custom requirements welcome.