New Spiral Blades by Niqua of Germany - Opposing Teeth
Opposing teeth on both sides of this spiral scroll saw blade.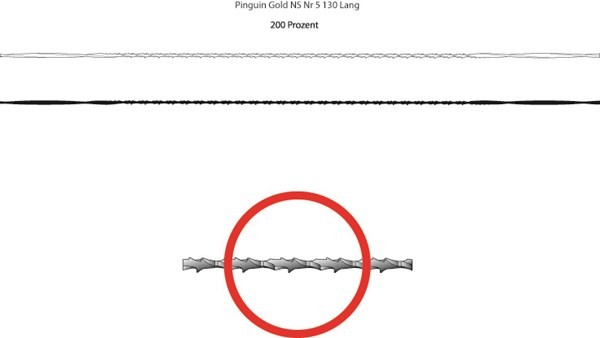 Bear Woods Supply is proud to bring to you Niqua Scroll Saw Blades, straight from the factory in Germany.
All-round cutting, spiral fret saw blades for wood, horn, plaster plastic; opposing teeth on both sides resulting in above average cutting performance. Silver color 5" long.
Niqua brings us 3 types of spiral blades. This latest design, plus the Gold Spiral and the Gold Spiral with Flat Ends. Shop by size below or scroll down to jump to other styles of blades.