Wood Glue Adhesives by Titebond and AKFix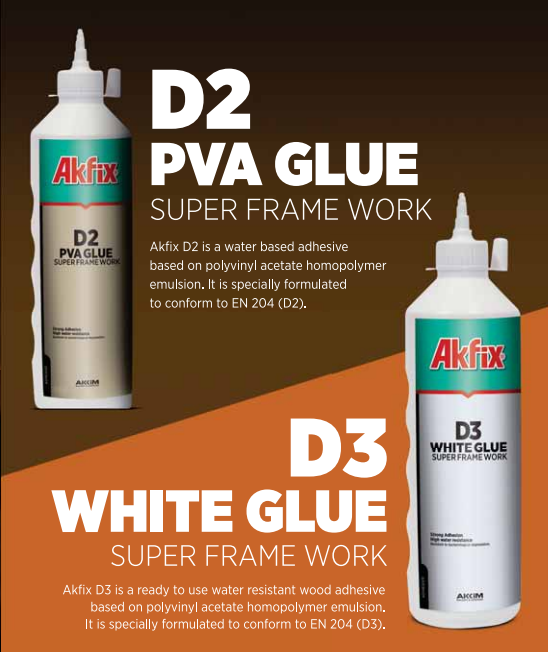 What makes D2/D3 Wood Glue different? These wood glues do not drip, they are thicker in viscosity to provide ease with application. Excess glue can be cleaned up without hassle, using just water! Last but not least it's a light weight product which provides and easier to sand finish than competitors.
Start using High Quality glue today and feel the difference.